Decorating your Kids Room can be challenging. You want it to be a place that your little one loves and wants to spend time in. Add some MAGIC! Whether it's a baby Nursery, big Kid makeover or Playroom overhaul.... adding some creative whimsy is never a bad idea! BUT... you also need to be sure it is a practical space for play, storage, and school work. And, of course, the added stresser of designing it so that it will adapt as your child grows! After all, you don't want a major renovation every few years as your child matures.
Here are some decor ideas for boys and girls alike!
✔ Create a Mini Art Gallery Wall
Display your kids fave art pieces, or select paintings or pics of your kids with their friends or family! Walls adorned with gallery-style wall decor adds an element of "art" and creates a focus in the room. Choose color frames of all sizes and colors that help compliment the color scheme in the room!
A great accent to your Kids Gallery wall is the finishing touch!
The Jurassic faux T. Rex Head (left) allows your childs imagination to run wild as they go back 66-68 million years ago to the Jurassic and Mesozoic eras! Your child will RAWWRRRR over this realistic looking dinosaur! 

Or... Do you have a Shark Lover on your hands?
 

















Check out this magnificent Shark wall decor! (right) Notice the wallpaper... easily grows with your child! The accents of black and gold add a level of sophistication to the space!
Photo courtesy of @shabbydesertnest
How about a Magical, Whimsical
Unicorn
for your little girl!?  This Unicorn (right) wall mount is the perfect addition to any Unicorn lovers bedroom or playroom! Your little girl will enjoy the magical, hand crafted detail of this mythical creature for years to come!
Perfect for a nursery too!

All of these tips (above) can easily be phased-up to more mature decor as your child grows! Swap out the pictures on your Gallery wall with updated kids art, photos, etc... and repaint or add new, more mature picture frames. Your child's Wall Charmer can easily be incorporated into a tween/teen bedroom with a few simple changes.
Try framing a small space on the wall, and hanging it as a centerpiece above your child's bed! The shelves that were once home to brightly colored toy bins can be replaced with wicker or even metal baskets to bring a mature, more sophisticated vibe to your child's room. And of course, add some other accent pieces like dried flowers, and colorful accent pillows and throws for a space that  she, and all her friends, will love to hang out in!
✔ Organization and Functionality is a MUST!
To help your kids stay organized, keep things at their height. Coat racks, closet storage and benches will all be used more often (Maybe. Let's be realistic... they are kids!)  if they are within reach.  And when adding storage baskets or bins, choose a FUN color so they look more like decor and less like a place to stow away toys and art supplies.  Oh, speaking of art... Here's a fun idea....

Paint a section of your child's wall with chalkboard paint for hours and hours of drawing fun! As a kid they will love it... and as a tween/teen... it becomes a space to write inspiration quotes, homework assignments, phone numbers... and more!
✔ Choose Wall Colors Wisely
At age 5, your little girl is all about everything pink and purple and sparkly! But that could, and likely WILL, change in the coming years. So, rather than going all out Princess on her walls... choose a more subtle tone and accentuate  with colorful decor accents. Choose white, or a pale lavender for the wall color and add POPS of bright Pink, Purple and Sparkle in your design elements. Add a brightly colored comforter and some wall decals of her favorite princess or a FUN whimsical painting to tie it all in. As she grows, these things are so much easier to remove and swap out for decor that better aligns with her taste. Cast Iron Arrows and Anchors are a great rustic touch for an older kids room.
The same goes for boys... choose a softer blue, green or even gray wall color. These are neutral colors that can be transformed easily into a space fit for a teenage boy! And patterned wallpaper is always a good choice to add some depth to the space.

✔ Some other Decor Accents that are a BIG hit!
Add a touch of Gothic/Medieval to our older child's room. You don't want to go too dark/Goth... just a touch adds  some sophistication and class to the space!


This realistic, life-size Human Skull is a great addition! An ideal study buddy placed on your child's desk!


Compliment this piece with some metal wall decor, like a Skeleton Key!



Or how about a Dragon?

An ode to the Game of Thrones and Dungeons & Dragons, this Dragon Head is a sculpture that symbolizes one of the most popular mythical creatures of our time!

And the detail in this piece is incredible!!!! Check out the piercing red eyes!!!!

The Perfect addition to your Dragon lovers room!!
Redecorating your Kids room into a fun and functional space that transitions into a space fit for a tween or teen can be easy and affordable!  Just swap out the "baby" stuff with add some "grown up" accessories and...viola!!

Check out this Nods to Nature and 'Star Wars' in 2 Boys' Bedrooms and Bath decor! (click the link to see more pics) Amazing! The perfect compromise when your 2 boys share a room and have different interests!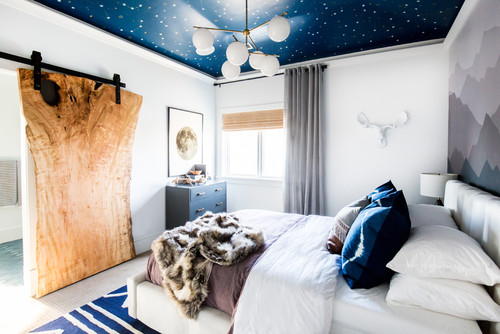 "W
e tried to capture those elements [the boys interests] and then put a spin on it that could grow with them...So it wouldn't be a room that felt young to them in, say, five years or so."

For more design inspiration, check out some tips to give your home a much need Spring Makeover!